Welcome to Curry County!
Curry County was created February 25,1909 from the parent counties of Quay and Roosevelt. The County Seat is Clovis.
Curry County is a member of NMGenWeb and USGenWeb.
Curry County Resources
Curry County, NMGenWeb Archives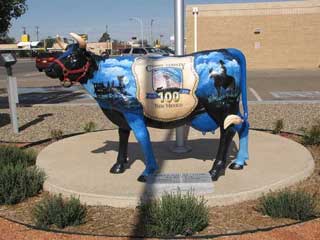 The Centennial Cow was created in honor of the 100th birthday of Curry County and is located on the courthouse lawn.
The Curry County Court House is located at 700 North Main Street, Suite #7 Clovis, NM 88101
Phone: (575) 763-5591 Fax: (575) 763-4232.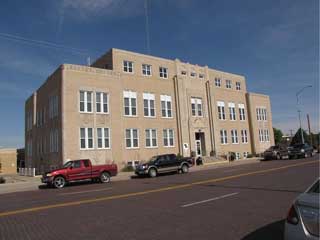 Curry County Coordinator: Susan Bellomo
State Coordinator: Susan Bellomo Assistant State Coordinator: Leon Moya